April 21, 2022 – 10 a.m. to 6:30 p.m.
Join us for Salem's Inaugural Health Leadership Forum which will bring together women health leaders who are widely recognized as experts and innovators.
Keynote Speaker: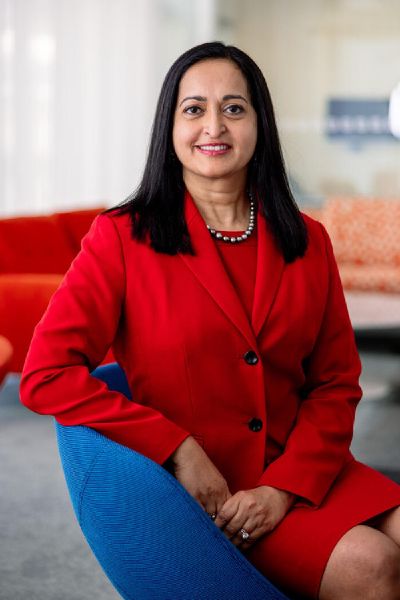 Dr. Prathibha Varkey, President of Mayo Clinic Health System
Named as the Mayo Clinic Health System President in 2021, Dr. Varkey previously practiced medicine and served in several leadership roles at Rochester, Minn.-based Mayo Clinic for more than a decade before leaving in 2013 to pursue CEO roles at Seton Clinical Enterprise in Austin, Texas, and Northeast Medical Group within Yale New Haven (Conn.) Health.
Dr. Varkey has a Masters of Public Health from Harvard T.H. Chan School of Public Health, a Masters of Health Professions Education from University of Illinois Medical Center, an M.B.A. from the University of Minnesota, and an honorary Masters of Arts from Yale University.
Health Leadership Forum Panel:
Africa Stewart, MD, MBA, President of Doctors Without Borders
Terri McFadden, MD, Professor, Emory University School of Medicine, Clinical Director of PARTNERS for Equity in Child and Adolescent Health
Cymbeline Culiat, PhD, Co-founder of NellOne Therapeutics
Barbara Rimer, DrPH, Dean of the Gillings School of Public Health, UNC-CH
And Salem Alumnae:
Paula Myers Rowland C'79, MPH, PhD, Health Program Evaluator and Director of Culture and Organizational Learning at ORS Impact
Linda Brooks Talley C'82 MS, RN, Senior VP and Chief Nursing Officer, Children's National Hospital
Hanan Abdul Rahim C'92, MSc, PhD, Dean of the College of Health Sciences, Qatar University
Agenda
10:00-10:30 am  

Introductory Conversation: Women in Health Leadership

Hanes, FAC

 

Summer McGee, PhD, CPH

10:30-11:15 am  

Panel 1: The Persistent Pursuit of Excellence: Entrepreneurship and Research

Hanes, FAC

 

Cymbeline Culiat, PhD, Co-founder and Chief Science Officer of NellOne Therapeutics, Oak Ridge, TN

Paula Rowland, MPH, PhD (C'79), Health Program Evaluator and Director of Culture and Organizational Learning at ORS Impact, Seattle, WA

11:30  am-
     12:45 pm  

Lunch Break

on campus

 

Networking Luncheon for students and alumnae

Refectory

 

Moderated by Maureen Carlomagno C'02 with alumnae table hosts

1:00-1:30 pm  

A Reflection on Health Equity

Hanes, FAC

 

Laura Gerald, MD, MPH - President of the Kate B. Reynolds Charitable Trust

1:30-2:15 pm  

Panel 2: Focus on the Future: Child Health

Hanes, FAC

 

Terri McFadden, MD, Professor of Pediatrics at Emory University School of Medicine, PARTNERS for Equity in Child and Adolescent Health, and Medical Director of Reach Out and Read, GA

Linda Brooks Talley, MS, RN (C'82), Sr VP and Chief Nursing Officer, Children's National Hospital in DC

2:30-3:15 pm  

Panel 3: Where in the World: Global Health

Hanes, FAC

 

Africa Stewart, MD, MBA, President of Doctors without Borders

Hanan Abdul Rahim, MSc, PhD (C'92), Dean of the College of Health Sciences, Qatar University

3:15-3:45 pm  

Refreshment Break

FAC Galleries

3:45-4:45 pm  

Q&A with all 6 panelists

Hanes, FAC

5:00-5:45 pm  

Keynote Address:  A Journey to Health Leadership

Hanes, FAC

 

Prathibha Varkey, MBBS, MPH, MBA, MHPEd, President of Mayo Clinic Health System

5:45-6:30 pm  

Reception

FAC galleries